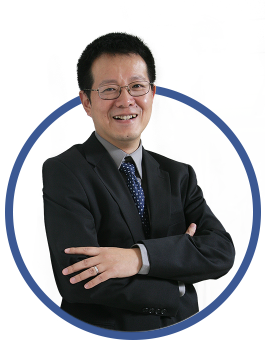 In 2020, the world was strapped in a strait full of difficulties and uncertainties. Under the hardship and challenges, we strived to cash in on the opportunities in the crisis, and our monthly revenue had been reaching new highs month after month, with annual revenue of NT$13,876,445,000, up 28.8% year on year. In 2020, in addition to the ongoing uncertainty in the supply chain of the semiconductor industry due to the intensifying trade war between the U.S. and China, the global pandemic of the coronavirus (COVID-19) brought about a comprehensive impact and influence on the countries affected by the pandemic. Not only has the lifestyle of people changed, but the supply and demand of the global economy and industries have also changed as a result, leading to a significant increase in demand for our IC products, which is reflected in two ways: work from home and remote learning have become the norm due to the pandemic, leading to an increase in demand for notebook computers and network communication equipment; and in response to the emerging trend of 5G-related applications, a number of new products have been launched for new applications such as 5G base stations and cell phones.

The Company's current products include DCDC, ACDC, PMU, LED lighting, LED backlight driver, solid-state protection switch, smart meter IC, and network communication equipment, as well as products with sensing and smart functions, with a wider range of end-use applications for a total of more than 2,000 products. Our main markets are China, Taiwan and Korea, and we are gradually expanding to the U.S., Europe and other regions in Asia, such as India, Japan and Southeast Asia.

In terms of R&D and process technology development, we have introduced our own process technology into the G3 platform and increased its production proportion year by year, reaching 20% by the end of 2020 and 30-40% by the end of 2021, while focusing on the development of next-generation processes. In conjunction with new product R&D, we continue to develop newer processes to improve our technical capabilities, product competitiveness, and effectively increase capacity utilization.

Looking ahead to 2022, Silergy Corp. will continue to uphold the business philosophy of "Ethics, Innovation, and Sustainable Service" and focus on technology R&D and business market development. With leading core technologies, highly efficient product development capabilities and highly integrated design capabilities, we will continue to devote ourselves to power management IC design and help the industry achieve carbon neutrality with low carbon technologies.