SY22665AAC - Single Stage Buck PFC LED Driver Dimmable, High PF and Low BOM Cost
Features
Compatible with Leading Edge/Trailing Edge Dimmer

High PF without any Dimmer
350V MOSFET Integrated
Quasi-Resonant Operation
Reliable Open/Short LED Protection
Thermal Fold Back
Low BOM Cost
Maximum Output Power:10W
RoHS Compliant and Halogen Free
Compact Package: SOT23-5
Typical Application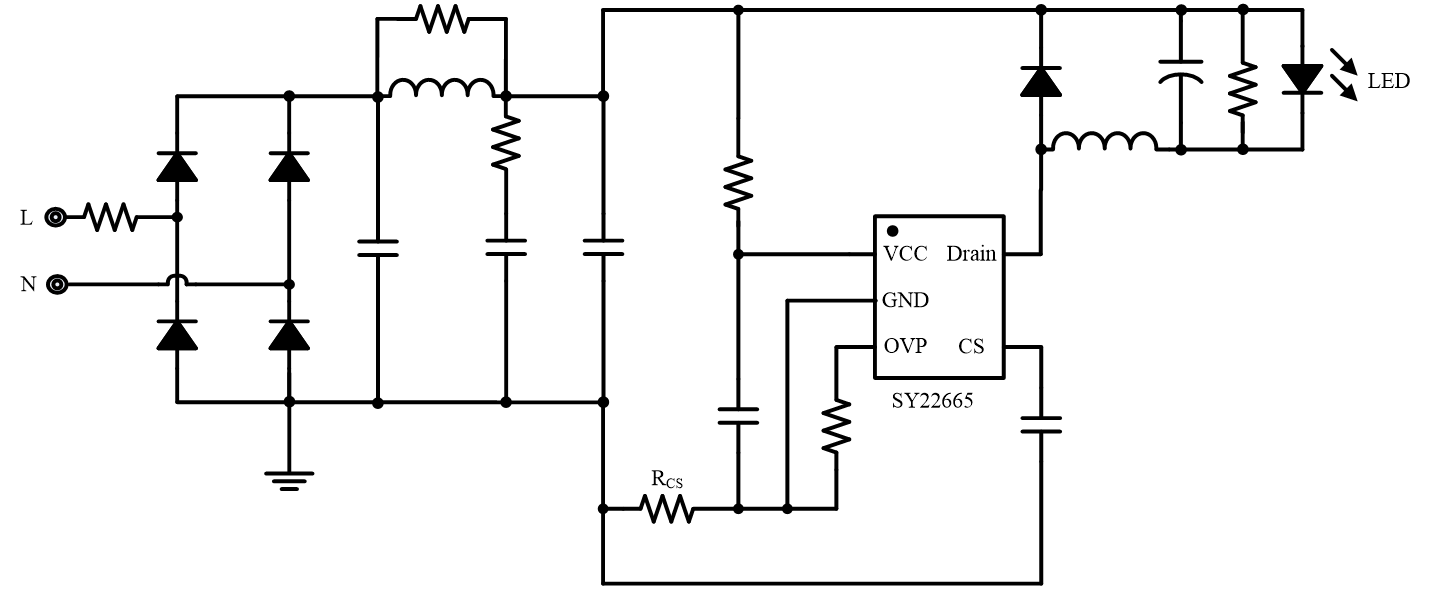 Description
SY22665 is a single-stage Buck PFC driver for LED lighting applications. Good compatibility is achieved with Leading/Trailing edge dimmer and high PF is achieved without any dimmer.
SY22665 drives the converter in Quasi-Resonant mode to achieve high efficiency. Reliable Open/Short LED protections are integrated.
SY22665 integrates high voltage power FET inside to save driver space further.
SY22665 is available in SOT23-5 package.
Applications
LED Lighting

Leading Edge Dimming
Trailing Edge Dimming