SY22602FAC - Adaptive LED Current Filter For LED Lighting
Features
Current Filter for Single Stage LED Driver to Eliminate Current Ripple

Proprietary Scheme for Low Power Loss ≤2.5%
Adaptive for Wide Output Speculation

:
Output Voltage Range from 20V to 60V
Output Current Range from 0.2A to 0.6A
Open LED Protection and Short LED Protection

Reliable Short LED and Open LED Protection
RoHS Compliant and Halogen Free
Compact Package: SO8
Typical Application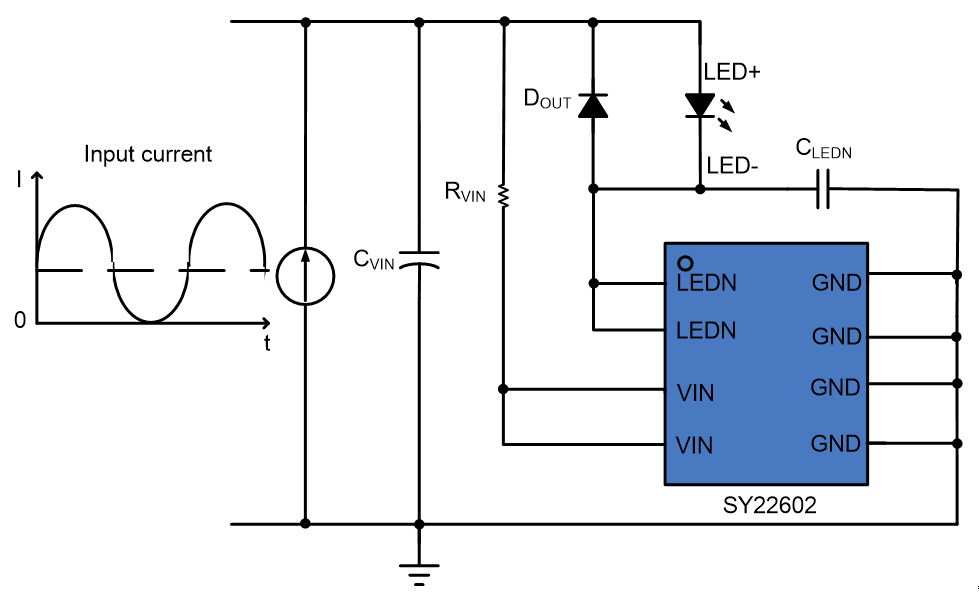 Description
The SY22602 is an adaptive linear current regulator to eliminate low frequency current ripple targeting at LED lighting applications.
It is applied as a current filter to the output of a LED driver, especially single stage LED driver. It adopts adaptive control scheme and no additional electrical design is needed.
Reliable open/short LED protection and over thermal protection are all provided.