SY22636FAC - Single Stage LED driver Dimmable, High PF and Low BOM Cost
Features
Compatible with Leading Edge/Trailing Edge Dimmer

Active Break to Achieve Low Power Application
High PF without Any Dimmer, PF>0.9
Internal Dimming Curve 5%~100%
700V FET Integrated
Quasi-Resonant Operation
Reliable Open/Short LED Protection
Thermal Fold Back
Low BOM Cost
RoHS Compliant and Halogen Free
Compact Package: SO8
Typical Application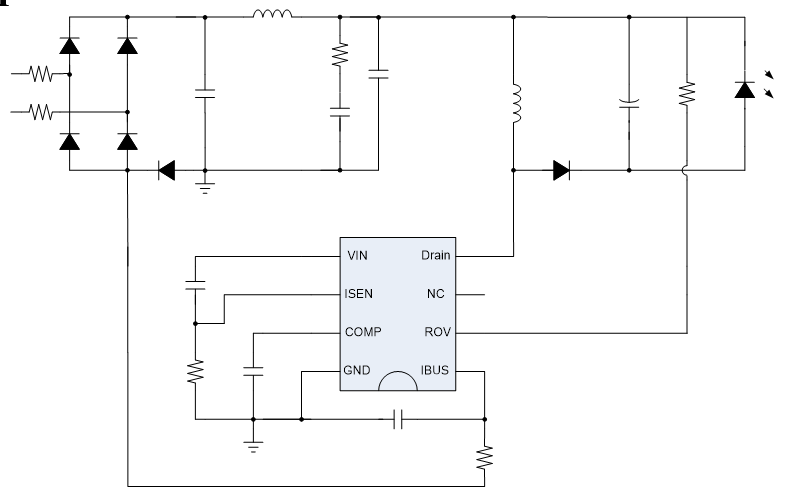 Description
SY22636 is a single-stage driver for LED lighting applications.
SY22636 adopts proprietary techniques to identify whether dimmer applied and dimmer types. Good compatibility is achieved with Leading/Trailing edge dimmer and high PF is achieved without any dimmer.
SY22636 drives the converter in Quasi-Resonant mode to achieve high efficiency. Reliable Open/Short LED protections are integrated.
SY22636 integrates high voltage power FET inside to save driver space further.
SY22636 is available in SO8 package.
Applications
LED Lighting

Leading Edge Dimming
Trailing Edge Dimming