SY22777AAC - Single Stage Buck PFC LED Driver
Features
Power Factor>0.9

600V MOSFET Integrated
Quasi-Resonant Operation
Thermal Fold Back
Low BOM Cost
RoHS Compliant and Halogen Free
Compact Package: SOT23-5
Typical Application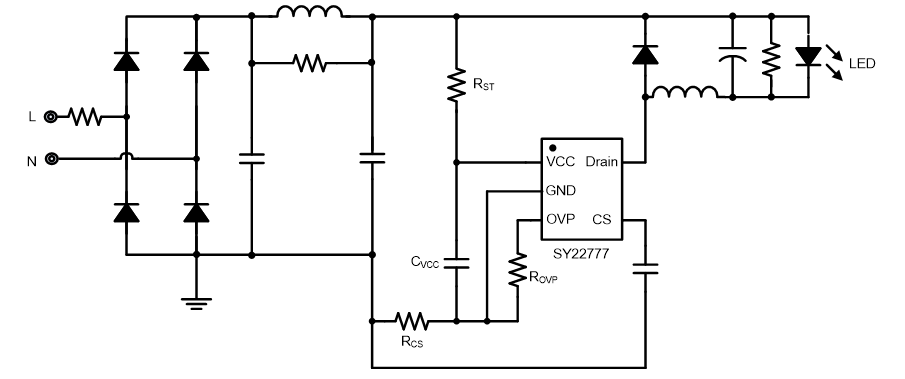 Description
SY22777 is a single-stage Buck PFC driver for LED lighting applications.
SY22777 adopts the proprietary control architecture to achieve an accurate regulation of LED current, unity power factor. It drives the converter in Quasi-Resonant mode to achieve high efficiency.
SY22777 integrates 600V power FET inside to save driver space further.
SY22777 is available in SOT23-5 package.